Welcome to Canada's Nail Fungus Resource
Think you have toenail fungus?
Slide the scale below to find a visual match with your toenail.
Mild
At this stage, the earlier the diagnosis the better the chance of successful treatment.
Moderate
If left untreated the condition will worsen and not resolve itself.
Severe
Proper detection, diagnosis and early treatment can help speed up recovery, and prevent any permanent damage being done to the nail.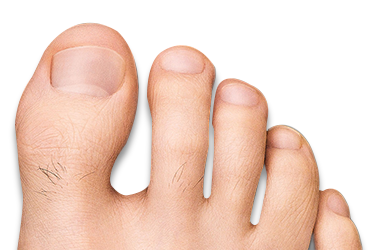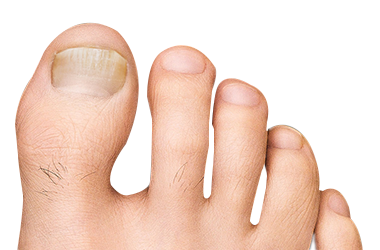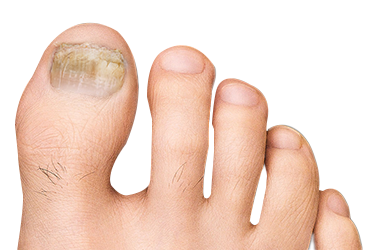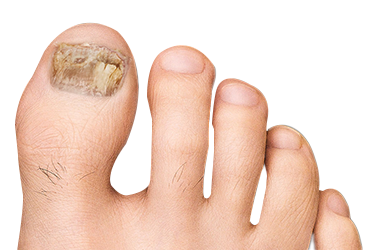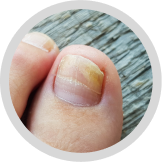 It's an infection
Onychomycosis is a fungal infection, usually of the toenails, that is progressive. Fungal nail infections are estimated to account for up to 50% of all nail problems.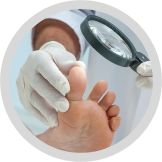 It must be treated
A fungal infection is progressive and generally does not go away on its own. If left untreated, it can cause pain and mobility problems, like difficulty walking. Show your symptoms to a doctor as soon as possible.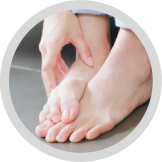 It's contagious
The fungi that cause nail infections can be transmitted from nail to nail and to the surrounding skin. The risk of exposure to the type of fungi that cause infection is high in areas like locker room floors and public pools.
Next step
If you suspect you have a toenail fungus infection, you should see a doctor at the first signs.
Ask a doctor
Mild
Moderate
Severe